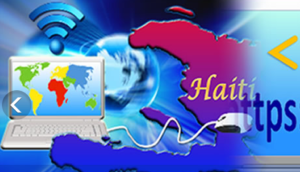 Haiti Net Literacy (HNL) is a nonprofit organization founded in 2012 by educators, social advocates, community leaders, to promote computer literacy in Haiti. Two years after the major earthquake that whacked Haiti, a group of Haitians and their fellows from the United States and Canada found out that Haiti had the lowest computer literacy rate in the Western Hemisphere. Meanwhile, they noticed the enthusiasm and eagerness of Haitians from all walks of life to acquire a wide range of computer skills and digital literacy; they decided to create this organization to address this pressing issue rooted in the lack of access to computer all over Haiti.
Haiti Net Literacy works with communities all over Haiti to facilitate computer access and digital literacy. While HNL aims to provide computer literacy to Haitians of all walks of life, its top priorities include impoverished communities in urban and rural areas. Unlike most countries in Latin America and the Caribbean, more than 60 percent of the Haitian population still lives in rural areas.  That's why this organization has made rural Haiti a priority in its computer literacy program. Moreover, HNL also targets Haitian immigrants and Dominican natives living in vulnerable communities in the Dominican Republic.
Specifically, HNL works with rural and poor urban communities where access information technology is non-existent. In the areas it intervenes, this organization provides its technical assistances to
Municipalities
Local government administrations
Public/municipal schools
Not-for-profit school
Community organizations
Communities in rural and urban settings
Local nonprofit organizations
As this computer literacy project is in its initial phase, HNL has been working with four local governments and community leaders in five areas in Haiti
Arcahaie (west)
Belladère (Centre)
Verrettes (Artibonite)
Port-Salut (South)
Mole Saint-Nicolas (west)
The computer literacty program HNL is implementing in these areas consists of providing these "partners"  with technical assistance to establish the kind of organization and come up with resources required to receive computer equipment and ensure the delivery of the computer literacy program in their respective jurisdiction.
Access to Information Technology
Haiti Net Literacy is committed to gathering the resources required so all Haitians across Haiti can have access to laptop computers and accessories. For logistical reasons and energy efficiency in Haiti, HNL has opted for all-in-one desktops and laptops that individuals, schools, communities, municipalities and local government entities can easily maintained.
HNL relies on individual donors, philanthropic foundations, International nongovernmental organizations (INGOs), intergovernmental organizations (IGOs), and international development aid agencies, business organizations and a large pool of volunteers to support this computer literacy endeavor in Haiti and beyond.
Computer Literacy
This organization is primarily focused on providing the beneficiaries with the tools needed to acquire a wide range of computer skills overtime. HNL developed a comprehensive computer literacy curriculum that is open for change so it can be adjusted to meet the specific needs of individuals and whole communities. This curriculum was designed with all leaners in mind, regardless of their learning styles, abilities, and age group.
Solar energy
Having sufficient energy available is a requirement to power up the computers and other electronic devices. According the Ministry of Public Works, only 25 percent of the Haitian population has access to electricity in Haiti's major cities. Currently, in most towns in Haiti, particularly in the rural areas, the communities do not receive any electricity from the national power grid. Those who can afford it use alternative sources of energy: Kerosene lamps and lanterns, gas-powered generators, solar and wind energy. With such a high rate of power shortage all over Haiti, there is only one option: green energy.
While both wind and solar power can generate green energy all over the Island, Haiti Net Literacy has favored solar power systems for its efficiency, low maintenance requirements, and portability. In this context, HNL aims to install solar energy systems to power up computer labs everywhere in Haiti and beyond.
Haiti Net Literacy is not in the business of giving away computers or providing digital literacy to communities or organizations randomly. On the contrary, this organization aims to empower the recipients so they can take ownership of the computer literacy program within their communities and beyond. In addition, the recipient organizations or communities that Haiti Net Literacy helps acquire any kind of IT resources have to show they have developed the capacity to ensure the maintenance of the materials and sustain the overall computer literacy program within their environment.
For computer/digital equipment and other material resources you want to send us for the Computer Literacy Project, you may ship them to our mailing address in Florida or Massachusetts. In case you are unable to cover the shipping fee, Haiti Net Literacy will pay for it. Please send your donation(s) to our mailing addresses.