Trusted Resources
Click on the video below to see three of our favorite and most trusted safety sites!
Our Top Ten Recommended and Trusted Resources
.
1. Connect Safely targets everybody who holds a vested stake in Internet Safety.  The site provides valuable resources to individuals and includes a forum to discuss important issues and questions.  With this forum and its thorough database of Online Safety Tips and Guides, ConnectSafely is one of the premier sites for using social media and technology in a safe and responsible manner.
.

.
2. I Can Help Line is a social media helpline for schools. It's where schools and districts can call or email to get help in resolving problems that surface in social media – problems such as cyberbullying, sexting and reputation issues – whether they involve students or staff. As the first step in developing a national hotline, iCanHelpLine is being piloted in California, Georgia and Washington the rest of the 2015-'16 school year.
.
3. Net Family News is run by Technology Journalist Anne Collier's and it provides parents important advice and news regarding Internet Safety.  The frequently-updated site highlights emerging issues involving youth, social media, and the Internet.
.
4. iLookBothWays.com: Sometimes provocative but always thoughtful and helpful information about Internet security, privacy, and other useful digital literacy content. Internet safety expert Linda Criddle provides straight talk about tough issues.
.


.
5. Yahoo Safety Center: A trustworthy and thoughtful resource that includes information about digital reputation, privacy, security, and safety.
.
6. iKeepSafe: is an international coalition of policy leaders, educators, law enforcement members, technology experts, public health experts and advocates dedicated to promoting digital citizenship best practices and awareness.  The organization has a number of digital literacy and digital citizenship initiatives ranging from K-12 Internet safety programs to digital content-rich media to educate youth about topics such as cyberbullying and balancing screen time with real life. Net Literacy is a regular contributor to this site.
.


.
7. Net Wise Kids: Net Wise Kids is a public service brought to you by Internet industry corporations and public interest organizations to help ensure that Internet users have safe, constructive, and educational or entertaining online experiences. The GetNetWise coalition wants Internet users to be just "one click away" from the resources they need to make informed decisions about their and their family's use of the Internet. GetNetWise is a project of the Internet Education Foundation.
.


.
8. A Platform for Good: A Platform for Good is a project of the Family Online Safety Institute designed to help parents, teachers and teens to connect, share and do good online. This Internet safety education site is supported by most of the online safety community, including Net Literacy.  Net Literacy provided one of the three inaugural blogs on the day that this site was launched.
.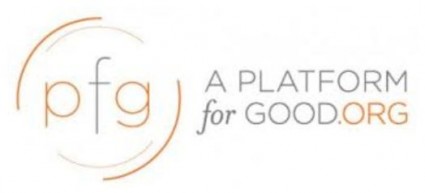 9. SafeKids.com includes articles and updates from technology journalist Larry Magid.  The site includes a vast variety of resources and tools to use to educate parents and their youth about Internet safety.
.

.
10.  Embrace Civility:  Embrace Civility in the Digital Age promotes approaches to address youth well-being and risk in the digital age in a manner that promotes positive norms, increases effective skills and resiliency, and encourages young people to be helpful allies who positively intervene when they witness peers being hurt or at risk.  Net Literacy recommends the Cyber Savvy methodology because it is a student-led approach that uses local data to identify positive norms that can effectively address digital risk.