Tips for Parents and Teens when Discussing Internet Safety Together with their Family and Friends (or Things I Wish My Parents Had Told Me About Internet Safety)!
You have just attended a Safe Connects Internet safety presentation at your school.  It was a family event that parents and students attended together.  The material that was covered was extensive.  Frankly, many feel as if there are almost too many new things that you learned about Internet safety to remember all of them.
TIP for teens and parents: if it is helpful to have a "real world" copy of this page, download a copy and print it by clicking on the link at the top of this page.
The Safe Connects program provides you with collateral materials and resources that you can use to further discuss Internet safety together as a family or together with your friends.  They include:
1.  A collection of Public Service Announcements that you may have seen when watching television are available on this site and can be used as a lead in to discuss one of the many  important topics. These have been developed by students but vetted by the IDOE, law enforcement officers, principals, parents, and educators – but Net Literacy is responsible for all of the content.
2.  A 30 minute video that shows an example of the high school (and parent) Internet safety presentation. These have been developed by students but vetted by the IDOE, law enforcement officers, principals, parents, and educators – but Net Literacy is responsible for all of the content.
3.  Three age-appropriate (3rd through 6th grade, middle school, high school and adults) scripted PowerPoint presentations are available for you to either read online or download.  These have been developed by students but vetted by the IDOE, law enforcement officers, principals, parents, and educators – but Net Literacy is responsible for all of the content.
4.  The Resources section includes recommended websites that explain more about Internet safety.
5. This document: Tips for Parents and Teens when Discussing Internet Safety Together withe their Friends and Family – can be reviewed on this page or downloaded by clicking the link here:   Tips for Parents and Teens when Discussing Internet Safety Together with their Family and Friends
Ways to be safe while having fun online:
Choose and use passwords wisely – Make certain that your password contains at least 8 characters and includes a variety of numbers, letters, and/or symbols.
Download with care – Download images, applications, and screen savers from trusted sources only. Make certain that you know that the website you are visiting and it is one you can trust.
Do not immediately open e-mail attachments – If you receive an e-mail attachment that you were not expecting (even if it is from someone you know), do not open it—there may be a virus contained within it. Your best bet is to send e-mail back to the sender asking them to explain what the attachment contains. If it is a virus, they may not even know the e-mail was sent. This extra step can really help to protect your system!
Avoid forwarding chain letters, jokes, and other types of SPAM – These letters often contain false information that misleads people. In addition, they send the personal data of yourself and your friends to strangers through malware embedded in the chain-email.  By forwarding emails to your friends, you may be creating a list of emails for spammer to use.
Be sure to use and update your anti-virus software – This is your best defense against viruses!
Make regular back-ups of your files – In the case of a virus or computer malfunction, regular back-ups help to get your system back in order quickly.
When you receive a message that makes you feel uncomfortable, do not respond – Immediately shut off your monitor or close your laptop and talk to a parent or trusted adult.
Use your computer in a positive manner that is respectful and courteous to others – Remember, it is important to use your system to do good things—not harm.
Protect your personal data by not giving out your name, address, phone number, etc. – This information should only be given to people that you trust—it's always a good idea to check with your parents before providing this information.
Help others to recognize the importance of protecting yourself and your computer system – Share these steps with your friends and family!
Some things that you can do while having fun to be safe online:
Parents – establish online rules and an agreement with your sons and daughters about Internet use at home and outside of the home.
Teens – talk to your friends if you see them making poor choices online that could compromise their safety
Parents – spend time online alongside your daughter or son and establish an atmosphere of trust regarding computer usage and online activities.
Teens – your parents should respect you, but remember that they have the ultimate responsibility to keep you safe.
Parents – place your home computer in an area of your house where you can easily supervise your family's Internet activity.
Parents – regularly discuss your sons and daughters about their online friends and activities.  This helps you learn about how the digital generation uses the Internet – and may help keep your family safe.
Teens -if your brother, sister, or friends seems to be making bad choices online that could harm them, talk with them, and a parent or trusted adult.
Teens and Parents – block instant/personal messages from people that you or your son and daughter don't know.
Parents – review the amount of time your son or daughter spends on the Internet, and at what times of the day.
Teens – if one of your real world friends "lives" on the Internet – be a friend and invite that person to do something together that's in "the real world."
From Net Literacy's students' perspective: A Frank Discussion About Cyber-bullying – What's a Parents' Role?
Parents should be the one trusted place their sons and daughters can talk to when things go wrong online and offline. Yet some teens hesitate to have candid conversations with their parents because since parents are humans, they tend to overreact.  The emotion a parent may express could result from the fear or anger that feel that someone is harming or threatening someone that you love.  Sometimes, your concern for your son or daughter is not the message that comes across.  Teens feel as if their parents are yelling at them.  In fact, some youths hesitate about telling their parents about a cyber-bullying incident fearing they will only make things worse. It's important to establish a sense of trust and if a parent and their son and daughters haven't established mutual respect and trust for each other in the real world, these negative feelings will continue when cyberspace is the topic of conversation.
Parents should be supportive of your son or daughter during stressful real world and cyberspace times. While parents may be tempted to give the "stick and stones may break your bones, but words will never hurt you" lecture, but words and cyber-attacks can wound a youth easily and have a lasting effect. These attacks follow teens into your otherwise safe home and can haunt them wherever they go online. And Don't brush it off. Ask your son or daughter what they'd like you to do, and then make a family decision together.
Let the school know so your son's or daughter's guidance counselor can keep an eye out for in-school bullying and for how your child is handling things. You may want to notify your pediatrician, family counselor or clergy for support if things progress. It is crucial that you are there to provide the necessary support and love. Make you sons and daughters feel secure. Being bullied is not an honored rite of passage, it's cruel behavior reflecting poorly on the bully rather than the person being bullied.
Parents should also know that while more teens are bullied than are bullies, some teens are both bullies and bullied.  Sometimes, students go back and forth between the two roles during one incident. They may not even realize that they are seen as a cyber-bully.  A parents' response and actions should be appropriate to the situation.
If there is any indication that personal contact information has been posted online, or any threats are made to your child, you must run; do not walk, to your local law enforcement agency (not the FBI). Take the computer or a printout of all instances of cyber-bullying to show them, but note that a printout is not sufficient to prove a case of cyber-harassment or cyber bullying. You'll need electronic evidence and live data for that. But remember, if in doubt, report it.
Our Recommended and Trusted Resources
1. ConnectSafely.org: Connect Safely targets everybody who holds a vested stake in Internet Safety.  The site provides valuable resources to individuals and includes a forum to discuss important issues and questions.  With this forum and its thorough database of Online Safety Tips and Guides, ConnectSafely is one of the premier sites for using social media and technology in a safe and responsible manner.
.

.
2. Yahoo.com Yahoo is one of the oldest and most trusted brands on the planet and is a great resource for learning about privacy, digital reputation, security and safety. Click on the LINK to be transported the Safety Center, one of my favorite and most trusted online resources.

3. SafeKids.com: SafeKids.com includes articles and updates from technology journalist Larry Magid.  The site includes a vast variety of resources and tools to use to educate parents and their youth about Internet safety.
.

4. NetFamilyNews.org: Technology Journalist Anne Collier's site NetFamilyNews provides parents important advice and news regarding Internet Saftey.  The frequently-updated site highlights emerging issues involving youth, social media, and the Internet.
.

.
5. We The Parents: We The Parents is a great site that takes selective "high parent interest" topics and develops helpful and actionable guides for parents. Their Ultimate Internet Safety Guide for Parents is a great example of a how-to-guide about a topic that can be complex and is written in a parent-friendly way. We recommend that you check it out!
.
6. iKeepSafe: iKeepSafe is an international coalition of policy leaders, educators, law enforcement members, technology experts, public health experts and advocates dedicated to promoting digital citizenship best practices and awareness.  The organization has a number of digital literacy and digital citizenship initiatives ranging from K-12 Internet safety programs to digital content-rich media to educate youth about topics such as cyberbullying and balancing screen time with real life. Net Literacy is a regular contributor to this site.
.


.
7. Net Wise Kids: Net Wise Kids is a public service brought to you by Internet industry corporations and public interest organizations to help ensure that Internet users have safe, constructive, and educational or entertaining online experiences. The GetNetWise coalition wants Internet users to be just "one click away" from the resources they need to make informed decisions about their and their family's use of the Internet. GetNetWise is a project of the Internet Education Foundation.
.


.
8. A Platform for Good: A Platform for Good is a project of the Family Online Safety Institute designed to help parents, teachers and teens to connect, share and do good online. This Internet safety education site is supported by most of the online safety community, including Net Literacy.
.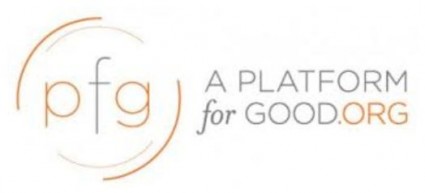 PS – A special "shout out" to Mrs. Svensson's 7th Grade Technology Class and especially Lacey, Karliana, Jason, Jorden, Markus, and Solina – for a great additional website resources that they recommended we add. Thanks for helping to make the Internet safe and fun! http://www.stopcyberbullying.org/
Teens – the "certificate" used to help teach your parents about Internet safety is below. If you've not attended a Safe Connects session and have questions about what this is, please email me at [email protected]